Maintaining a balanced lifestyle and eating nutritious meals are essential for healthy living. If trying out new restaurants is one of your favorite things to do in Arlington, VA, it can sometimes be challenging to know where your food comes from.


At farm-to-table restaurants, you have nothing to worry about. Fortunately, there are plenty of them in Arlington! Enjoy your next organic meal at any of the Arlington, VA, dining locations mentioned below.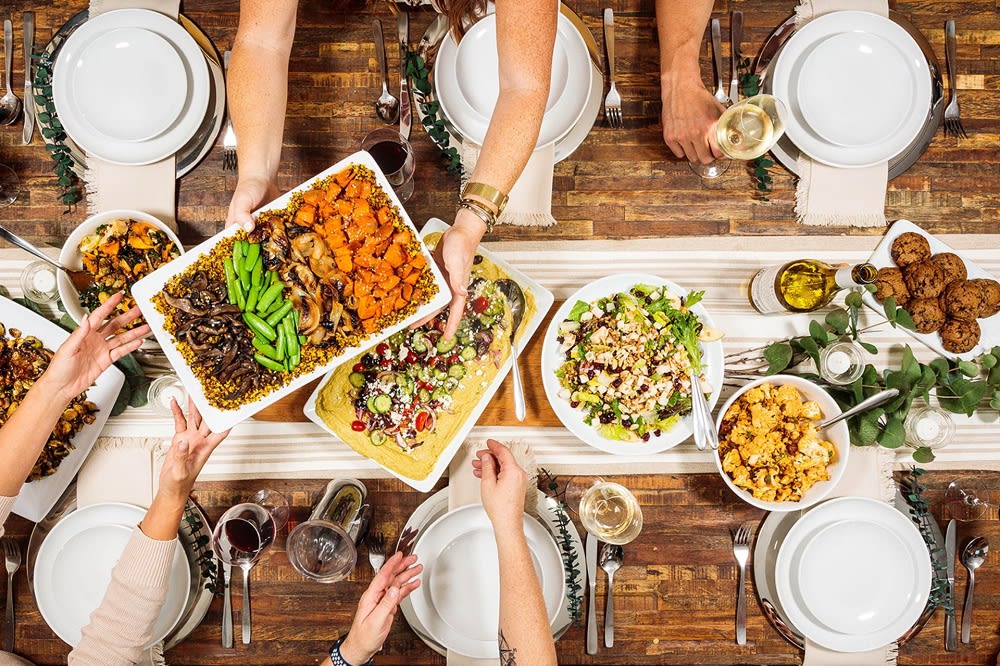 Committed to sourcing the most "responsible, creative, and in-season ingredients," Food Kitchen abides by the philosophy that food should not only taste good but should also make you feel better. The restaurant's savory plates and thoughtfully crafted beverages reflect its desire to make visitors feel welcomed and well-nourished.
By carefully sourcing proteins to little-known superfoods, Food Kitchen provides its valued customers with delicious, nutrient-dense meals. Take a closer look at their
food and beverage menu
.
Offering 30 small-batch whiskeys, 20 local draft beers, and an exceptional wine collection, the Copperwood Tavern proudly showcases its regional culture. Sporting a 30-foot craft bar, this tavern regularly enters the lottery for one-off bourbons you won't find anywhere else in Virginia. It's also one of the only places in Southern Virginia that stocks moonshine — a cultural staple. You're sure to experience a bit of Arlington, VA, history at the Copperwood Tavern.
This cabin-style eatery eagerly supports local farmers and educates customers on the value of a quality product. Locally sourced meats, seafood, and other produce constitute its
multiple menus
. There's one for lunch, dinner, dessert, and weekend brunch.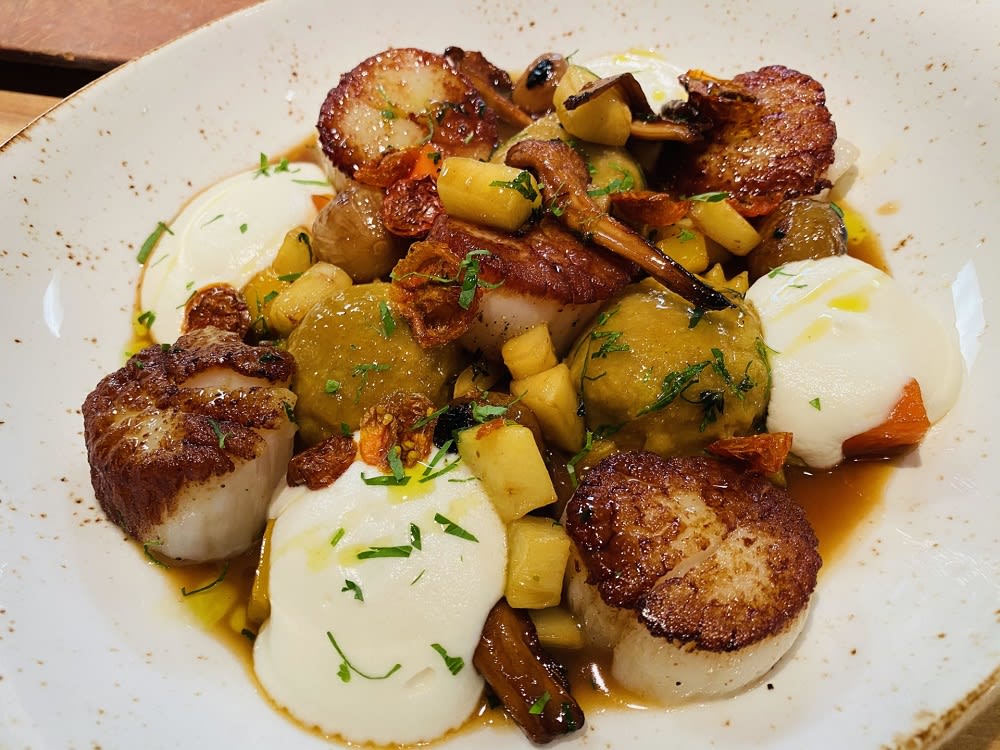 Serving obscure meats in their finest form, Green Pig provides customers with sustainable hearty plates. The restaurant prides itself on using quality products in simple yet premium plates. The Bistro's plates reflect classic rustic French cooking with a touch of American flavor, all at a reasonable price. Take a look at their
four different menus
.
The Pinemoor is a New American restaurant emanating a strong country feel. Comfort food such as steak, fish, and sandwiches are served for lunch during the week and at brunch on the weekends. Enjoy Happy Hour from 3–6 p.m. on weekdays. Dinner plates are served from 4–10 p.m. Chef Allan Jevery is in charge of all farm-to-table favorites, serving a
variety of dishes
. The restaurant is located right in Arlington on N. Highland Street, so you don't have to go far to enjoy its savory offerings.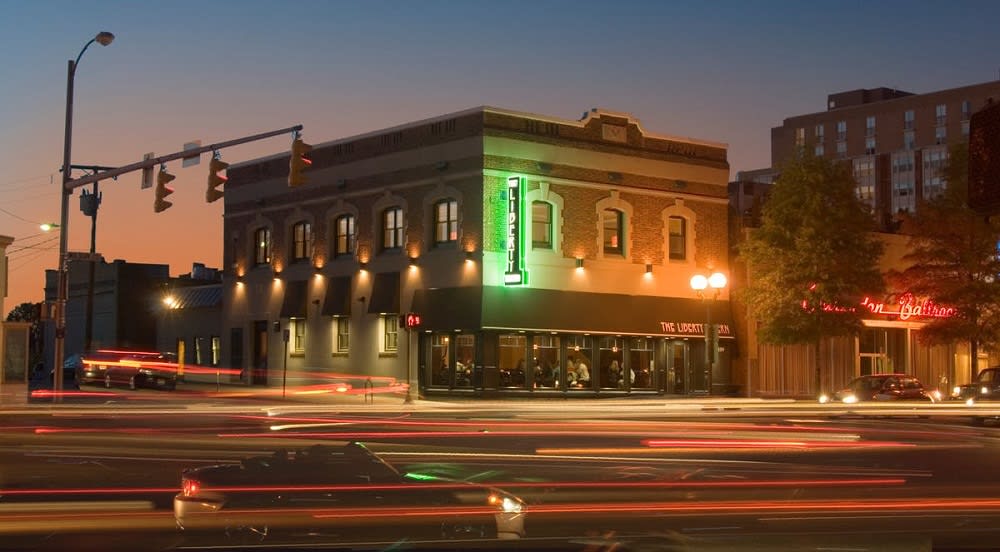 A popular neighborhood restaurant located in the heart of Arlington, the Liberty Tavern serves carefully prepared cuisine made with in-season ingredients. The eatery is devoted to in-house production, baking over a dozen different kinds of fresh breads on a regular basis. The restaurant also makes all of its own pasta, sausages, and desserts from scratch.
Founded by two Arlington families, the Fedorchaks and the Normiles, the restaurant remains proudly local, organic, and memorable. For seven consecutive years since its inception in 2007, The Liberty Tavern formed a part of The Washingtonian Magazine's Top 100 Very Best Restaurants. You can find their menu
here
.
Specializing in Italian seafood, Mele Bistro was born from a desire to showcase the simplicity, creativity, and quality of authentic Italian cuisine. The restaurant carefully selects ingredients from places all over the world, such as Hawaii and Europe. These ingredients are shipped overnight to maintain freshness. They are then combined with locally sourced beef, veal, chicken, and eggs for a unique taste. Access their menu
here
.
Located in Ballston Plaza, SER serves some of the best comfort food in the area. Its authentic Spanish tavern "food house" won the Ballston Business Improvement District's Restaurant Challenge in 2014. Emanating a casual and friendly vibe, SER is the perfect place for a small or large group to meet for lunch, brunch, or dinner. Take a look at their unique menu
here
.
Ruthie's All Day has services running from breakfast through dinner, with Southern-tinged cuisine that emphasizes seasonality and locally sourced ingredients. Menu highlights include egg biscuit sandwiches and crispy hash browns for breakfast and pulled pork and a grilled salmon salad for dinner. The restaurant is housed inside a landmark building that used to be a chocolate factory and ice cream shop that has been revamped to include large windows and an open-air section. Check out the menu
here
.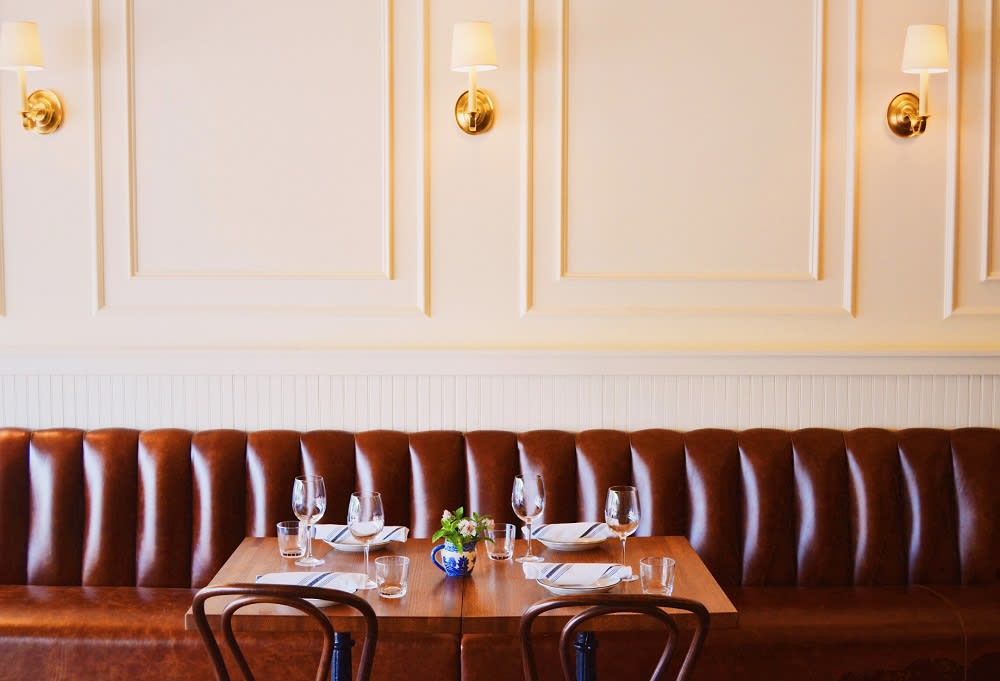 Cafe Colline is a French bistro that serves up classic entrees like steak frites and croque madame in an elegant and understated dining room. The restaurant, which opened during the height of the pandemic in 2020, has quickly become a local favorite for its casual-yet-refined vibe. There is a small back patio where diners can enjoy an al fresco meal. The menu is available
here
.
Whino is a combination art gallery and restaurant inside the Ballston Quarter complex. The space is
covered in murals
and offers a menu with many farm-to-table options, including a roasted vegetable and grains salad and crispy paella rice. The cavernous dining space is meant to evoke a New York loft and is large enough to accommodate 400 diners. Peruse the menu
here
.
A casual plant-based Ethiopian cafe, Greens N Teff is the first vegetarian Ethiopian restaurant in Arlington. The menu includes popular veggie-based Ethiopian dishes such as a split pea stew and spicy mushroom tibs. The inventive restaurant nabbed a
Best of Arlington Magazine 2022
award. Take a look at the menu and order online
here
.
Looking for Arlington, VA homes for sale?
If you're moving to the area and ready to find
Arlington homes for same
, reach out to local real estate agent Michael Sheridan today. Michael is a native of the D.C. metro area and has a decade of experience helping buyers and sellers in the area. He is a longtime recipient of both the Best of Washingtonian Magazine award and the Best of Northern Virginia Magazine award, is consistently ranked in the top 500 of Northern Virginia Real Estate Agents, and his experience in Arlington runs deep.