Arlington, VA is a popular cultural spot where you can perch in luxurious surroundings by the tranquil Potomac River or visit many world-renowned historical landmarks. However, if your interest lies in visiting various upscale and unique coffee shops as one of your favorite things to do in Arlington, VA, then read this list for suggestions. These six coffee spots are perfect for anyone from the coffee connoisseur to someone wanting to indulge in a simple latte.
Located in Pentagon City, Commonwealth Joe is an innovative, award-winning coffee shop. The latest award that Commonwealth Joe received was for
All Around Coolest Company
in the DC metro area.

Founded in 2016 by a mother and son duo, Commonwealth Joe aimed to share a mutual love and appreciation for coffee. Commonwealth Joe dedicates itself to bringing high-quality freshly roasted and cold brew varieties to your office or home via subscription services, vending machines, and delivery services. Commonwealth Joe is thus a coffee shop where the art of drinking coffee collides eloquently with technology.

The flagship location is the perfect hang-out spot for anyone seeking a spacious and luxurious place to sip one of the shop's famous craft beverages poured from an extensive tap system, which boasts several different varieties of coffee and kombucha beverages. There is also an education center on-site, which is perfect for any coffee enthusiast. Indulge in some fine craft coffee while enjoying panoramic views of the bustling street outside.
Just as the name implies, Kaldi's Social House is a trendy and upscale hangout spot in Clarendon, which offers a delicate balance between city life and suburbia in luxury surroundings. With a mix of industrial and sophisticated architecture and decor, Kaldi's Social House offers a comfortable and cozy spot combining casual Arlington, VA dining with elaborate coffee beverages. With comfortable seating and expansive tables, this coffee shop has an open floor plan allowing cross-communication between patrons. Whether you are studying or spending time with friends, there is a space for you at Kaldi's Social House. Indulge in a delicious acai bowl while sipping a cold brew sourced from the best
counter-culture coffee
.
Many locals head to the Northside Social Coffee & Wine after work to unwind and relax in elegant and comfortable surroundings. Located on a busy street corner close to a gorgeous upscale neighborhood, Clarendon is a vibrantly fresh coffee shop with bursts of energy, scenic views, and delectable food. As a social establishment, there are many things to do in this Arlington, VA, coffee shop. Famous for its delectable baked goods, delicious sandwiches, and flavorsome java coffee, visitors can lounge in luxurious comfort on couches with friends while sipping on authentic java coffee and tasting their signature Nutella pop tart. You can choose to dine in or outside in comfort and style. One thing for sure is that you will have a stylishly beautiful time enjoying coffee surrounded by lights and laughter.
Located in
Westpost
, a premier outdoor upscale shopping venue with lavish boutiques and gourmet cuisine is the innovative Origin Coffee Lab & Kitchen, which specializes in coffee and handcrafted cuisine. With a dedicated mission to be kind to the environment, this luxury coffee shop believes in investing in the finest materials and the people behind the coffee. After a luxurious day of retail therapy, you can stop by the Origin Coffee Lab & Kitchen and choose from a wide selection of exotic lattes and roasted coffees. You can pair your exquisite coffee drink with a handmade origin breakfast or a delectable almond croissant.

Furthermore, you can bring your laptop and get work done at rotunda tables in a brightly lit, cozy room. The atmosphere is calm and serene and surrounded by fabulous food and coffee; you have the perfect vibe for productivity in an elegant setting.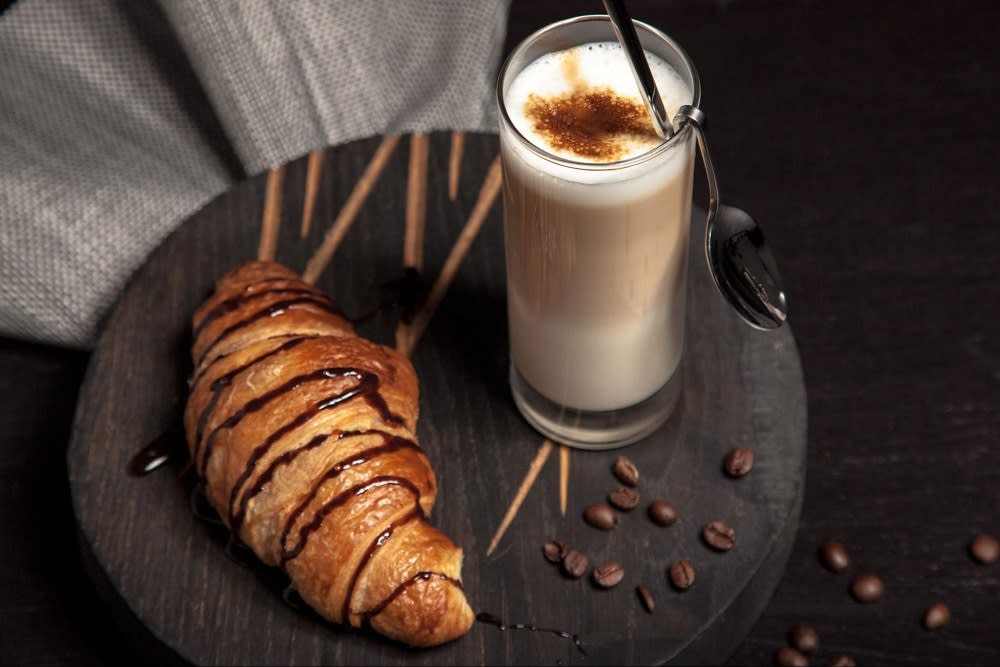 After partaking in retail therapy in one of the premier shopping venues, you need to grab a coffee. Head to the Nordstrom Espresso Bar, located in the heart of this high-quality, upscale shop. You can choose from a wide array of pastries, healthy, locally based snacks, and filling meals. Various cold brews and other specialty coffees are available in three different sizes.

Suppose you are feeling slightly hungry while shopping. You can head to the Nordstrom Espresso Bar and grab a healthy snack with a delicious cup of coffee to continue your exciting shopping venture in Nordstrom.

Be sure to keep this quaint little espresso bar in mind next time you add retail therapy at Nordstrom to your list of things to do in Arlington, VA.
Rako is a fun and exhilarating coffee spot for coffee enthusiasts as well as casual coffee drinkers. Even though Rako just opened its Arlington, VA location in the fall of 2021, it is a coffee shop with enormous potential. Also operating a separate coffee roasting facility in Northern Virginia, Rako aims to revolutionize the coffee roasting process to produce the most delicate cup possible. The selection of coffee at Rako is genuinely international, with representation from every corner of the globe. Patrons can select from medium light to espresso medium dark coffee. Rako is one coffee shop you will want to indulge in again and again, serving high-quality coffee in a vibrantly beautiful, designed setting with warm lighting.
Houses for sale Arlington, VA
There are many coffee options in Arlington, VA, and the six on this list are some of the best. If you want to live near all that Arlington has to offer–including these fantastic coffee shops–reach out to
Michael Sheridan
for expert guidance and to see what's currently on the market.