Washington DC is home to our nation's most stunning historical landmarks and the highest government institutions, but the city also has a landscape beyond politics. It is a diverse cultural hub with some of the country's finest dining and a prime spot for so many different types of world cuisine to converge.


The beautiful views of the rolling landscape, the Potomac River, and the monuments are the inspiration for upscale dining rooms all over town that stand out in both ambiance and flavor.


Dining choices go beyond Capitol Hill. Washington DC is home to world-renowned chefs and exquisite farm-to-table establishments that rival restaurants in many large cities. Regardless of what neighborhood you find yourself in throughout the DC metro area, there will always be something to delight the senses and these hidden gems make
living in the DC metro area
even better.
Fiola DC
Fiola DC
is an upscale dining experience of the highest caliber. This restaurant is owned by Fabio Trabocchi, a renowned DC restaurateur known for creating elegant dining rooms that have extensively manicured menus and wine lists. Fiola does authentic Italian cuisine with an opulent simplicity. While the menu changes with the seasons, you can always expect the freshest house-made pasta, imported wines, and a unique cocktail menu. Fiola DC is perfect for a romantic date night or catching up with old friends for a long evening. Their tasting menu is a sumptuous treat, offering ten courses that transport you throughout Italy, curated by the chef to be a masterpiece affair.
Fiola Mare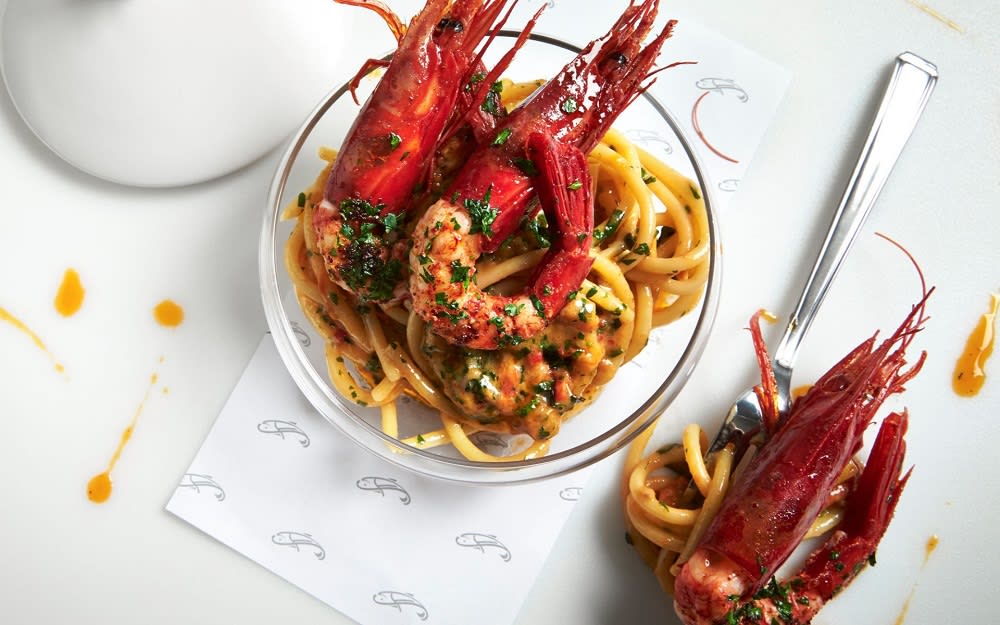 Another Fabio Trabocchi restaurant,
Fiola Mare
, packs an equally elegant but much airier design than Fiola DC. The location is the first thing that stuns at Fiola Mare. Located on the waterfront in Georgetown, Fiola Mare offers sweeping views of the Potomac River from the dining room. Fiola Mare celebrates Fabio Trabocchi's love for life by the sea and is inspired by Italy's coastlines.
Fiola Mare offers brunch, lunch, and a sunset happy hour with specialty appetizers and cocktails. Expect the finest crudos, seafood towers, and handmade pasta. The signature 'Carrello del Pesce' is a towering seafood cart with the daily best catch from Italy and worldwide. Its beautifully crafted cocktails and wine list have been recognized with a Wine Spectator Best Award of Excellence.
Cane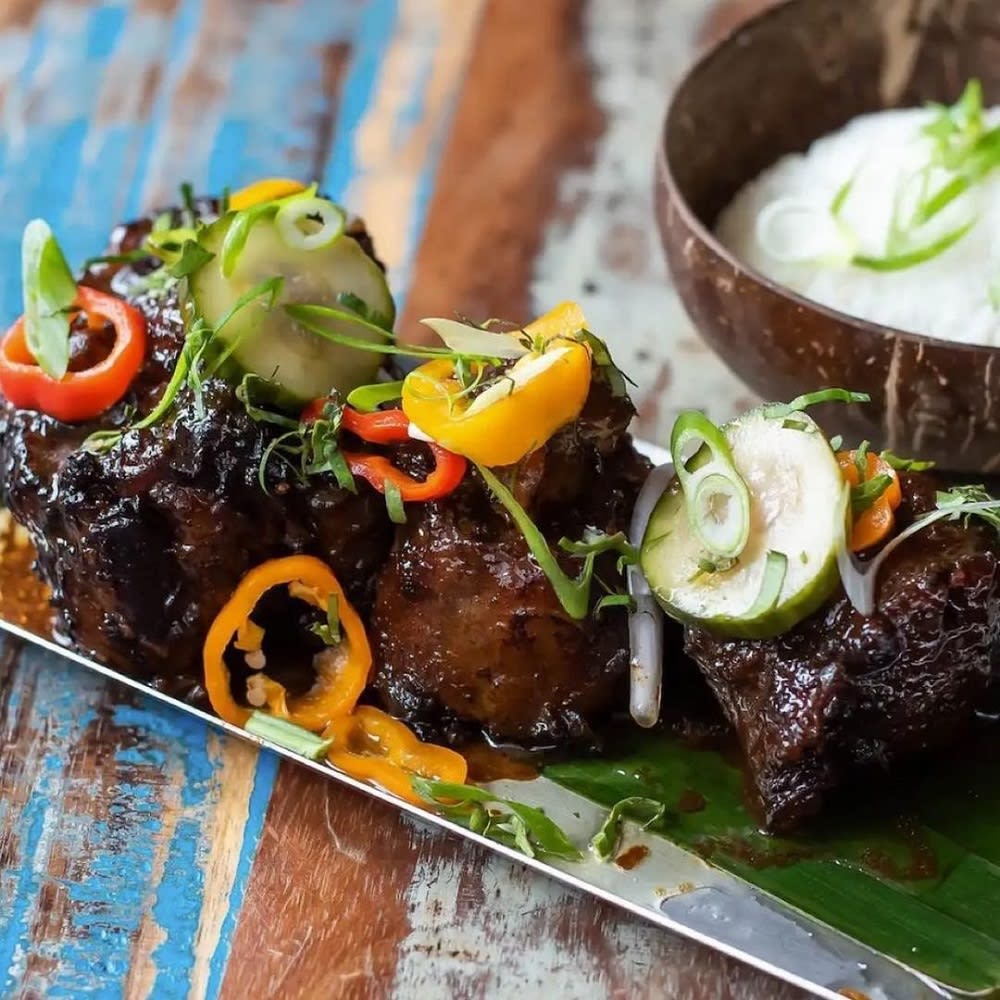 On 403 H St., visit
Cane
, a delicious spot for Caribbean street food offering both takeout and delivery along with dine-in for dinner. This well-loved restaurant offers dishes packed with flavor, such as the grilled and marinated oxtail plate. Stop by for lunch and try a rice bowl, like a veggie or Geera pork belly. Cane is also friendly for vegan, vegetarian, and gluten-free palates, offering a wide selection of dishes. Pair your dinner with a glass of Chardonnay and satisfy your sweet tooth by ending the meal with their tasty coconut cream flan.
Bistro Cacao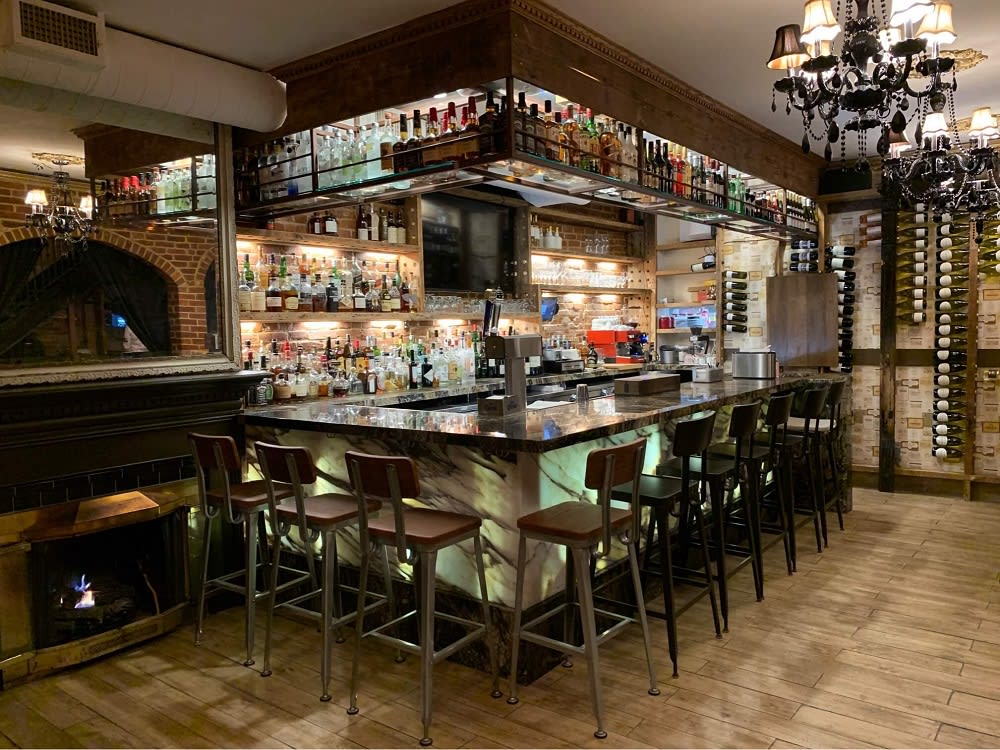 Book a reservation at
Bistro Cacao
for a taste of modern French cuisine in the heart of DC. Located steps from Union Station metro in North Capitol Hill, Bistro Cacao has over 10 years of service and recently expanded to include more patio space and private dining rooms. Along with the amazing ambiance that's perfect for a romantic date, this local favorite features several delightful menus ranging from brunch to lunch to dinner, and more. For dinner, try the Saumon Grillé featuring parsnip puree and grilled Brussels sprouts. Or, if stopping by earlier in the day for brunch, enjoy their 3-course Prix Fixe menu. Elevate the experience by adding a mimosa or pastry basket.
Laos in Town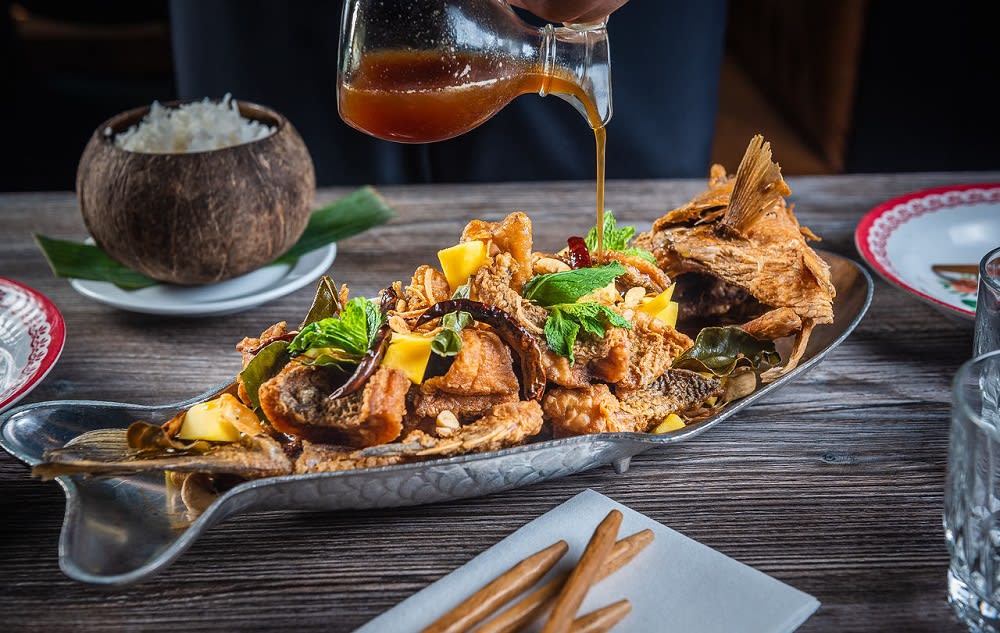 Look no further than
Laos in Town
for Michelin-approved, Laos food in DC. Both the design and the menu are intricately designed to bring Laos to the city of DC. The open kitchen and trendy banquettes give the restaurant a young, celebratory feel situated in NoMa. The menu is inspired by Laos's bright, vibrant, and simple flavors. The bar menu includes artisan cocktails, Laotian spirits, and Southeast Asian coffee and tea.
Joselito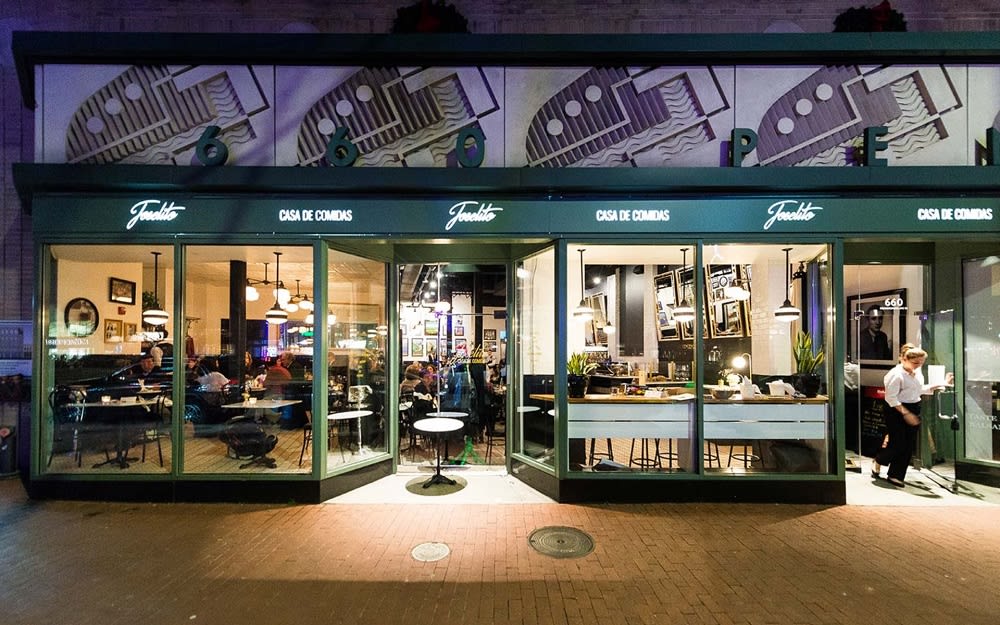 For more worldly tastes in the heart of the Capitol Hill dining scene, try
Joselito
. This authentic Spanish tapas joint serves up Spanish cuisine elevated with high-end ingredients like duck breast and Wagyu beef. The tapas experience is paired with a wide selection of imported Spanish wines, so you can enjoy small bites and glasses of red like they do in Spain. Joselito also brings Spanish flavors to brunch every Saturday and Sunday. Spanish fisherman's rice and breaded Wagyu steak are a welcome deviation from the traditional pancakes and eggs benedict served on brunch menus.
Looking for Capitol Hill homes for sale?
Whether you're a resident or looking to relocate, you'll never run out of new, exciting, and innovative restaurants to experience in the Washington DC area. For guidance on your
Washington DC home search
or sales, reach out to trusted local agent Michael Sheridan.

*Header photo courtesy of Marriott.com