Fairfax, Virginia, is an inherently youthful and vibrant population of students and residents who have so much to offer the community. This incredible is consistently mentioned as one of the greatest locations to live in northern Virginia because of its top-notch schools, lovely parks, and a strong economy. Without traveling too far from Washington, DC, residents enjoy the gentler pace of the suburbs. This town has a lot to offer, whether you're seeking an area to start a family, a business, or just a new life. Let's take a closer look at why families absolutely love living in Fairfax.
1. Fun community events
Photo courtesy of Celebrate Fairfax
In Fairfax, there is always something happening throughout the year. Every June, there is a music event and county fair hybrid called
Celebrate Fairfax
. This fair is held at the Fairfax Government and lasts three days. A few of the fun attractions at this event include carnival rides, food vendors, interactive games, a petting zoo, eight concert stages, and more
The
Old Town Fairfax City Splash
Pad is another well-liked local landmark. In Fairfax City, there is a splash pad for kids, which is available throughout the summertime just next to the Old Town Hall. This one is a local choice since it is excellent for small children as the fountains do not go up too high. There is a lot of seating, and the fountains light up at night.
Additionally, George Mason University's Eagle Bank Arena hosts a variety of family-friendly performances, including Sesame Street Live, Marvel Universe, and Paw Patrol Live, in addition to concerts, exhibitions of fine art, and sporting events.
2. Plenty of shopping and entertainment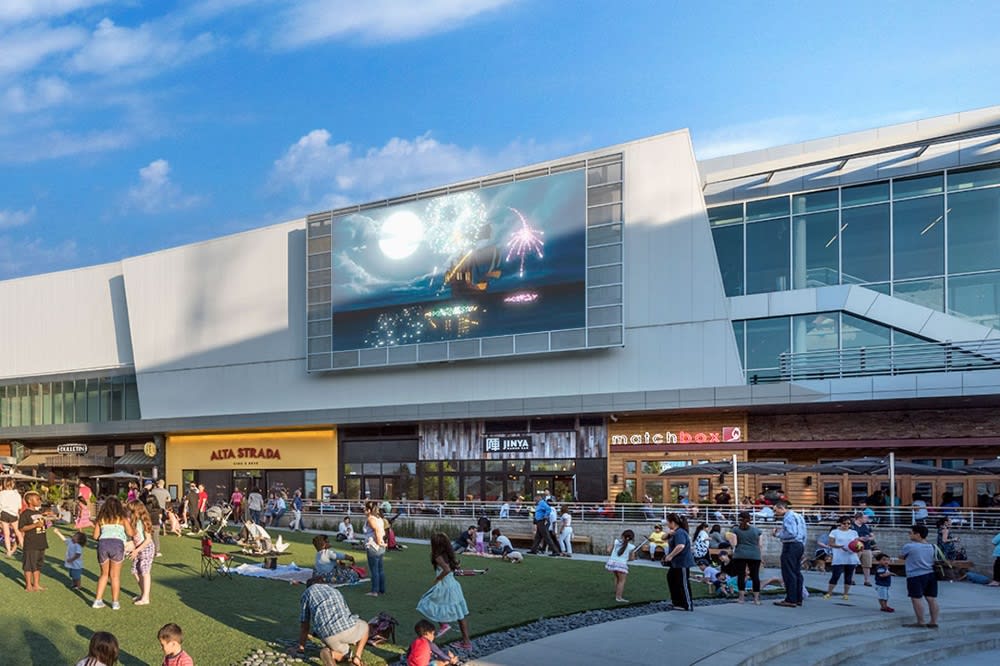 Photo courtesy of Mosaic District

Every grocery shop and national chain business you might want is located in Fairfax. A neighborhood favorite is the locally owned budget movie theater University Mall Theatres in Fairfax. Tickets for children cost just $4 every day and $2 on Tuesdays.
The
Mosaic District
is a more recent shopping and dining complex including local and chain stores, restaurants, a movie theater, and a central common space named Strawberry Park. Every Sunday night during the summer, there are free family-friendly movies in the park, and on Tuesdays, there are kid-friendly activities as well.
Another family-friendly town center is
Fairfax Corner
which is home to a variety of restaurants, shopping experiences, a theater, and even a Busy Bees indoor playground.
3. Kid-friendly activities
The
Fairfax County Parks System
provides a wide range of classes for children and adults. Children's summer camps are also available at various sites. There are nine recreation centers in Fairfax County, each with a variety of amenities such as swimming pools, gyms, play areas indoors, ice rinks, and mini golf courses. A free children's entertainment series called
Arts in the Parks
is offered during the summer at a number of Fairfax outdoor spaces.
The
Hidden Oaks and Hidden Pond Nature Centers
are two excellent nature centers in the Fairfax Area. Along with playgrounds and natural paths, they provide free indoor exhibit spaces with live animals and hands-on activities. Both nature facilities include family activities, camps, and workshops for children.
4. Public transit
Fairfax residents have access to the entire world thanks to the
Vienna/Fairfax metro stop
. This public utility is the primary means of transportation for many people in Northern Virginia to go to and from work. Note the Yellow, Blue, Orange, and Silver lines all run through Fairfax County and link the area to Maryland and Washington, DC. Options for food, entertainment, work, and culture are all close by and accessible by rail.

Additionally, one of the easiest to use subway systems in the nation is the one in Washington, D.C. The Fairfax Connector, which has stops in almost every portion of the county, is the biggest public bus in the Northern Virginia area. It transports about 30,000 people every day via 91 different routes. The Department of Defense shuttle bus service also stops at several locations around the nation, transporting passengers straight to and from the Pentagon.
5. The varied dining scene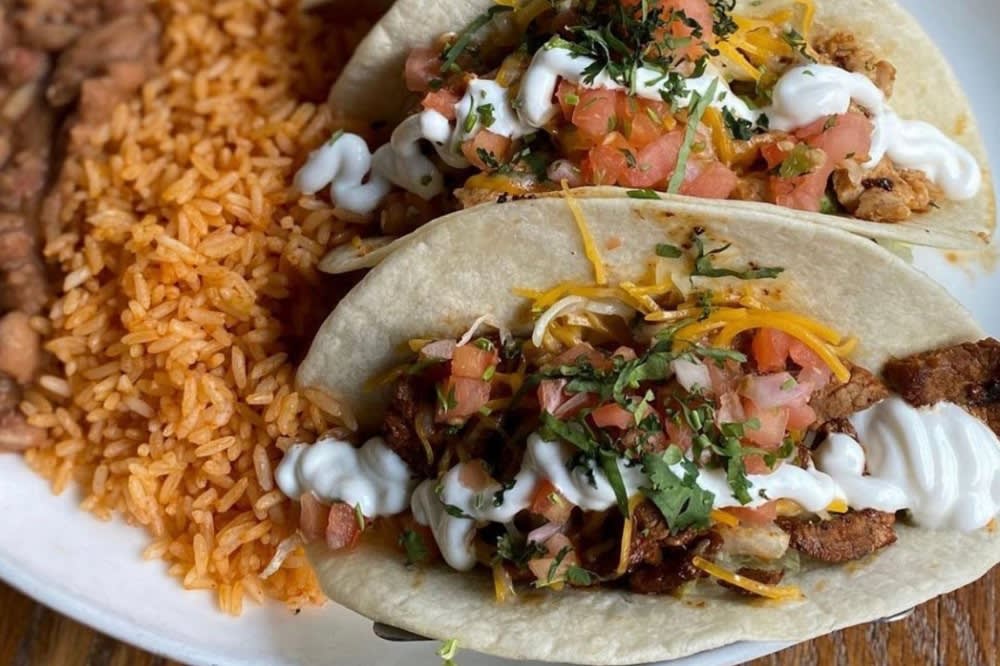 Photo courtesy of Coyote Grill
There are several excellent restaurants in Fairfax that serve a diverse range of regional and international cuisine that the whole family will enjoy.
Peterson's Ice Cream Depot
in Downtown Clifton, a few miles from Fairfax, is a favorite local eatery. It is situated on the owner's property's edge and is locally owned. Your children will adore the mouthwatering ice cream and the rear terrace, where they can play games while they eat. Your kids may also like playing at Clifton Town Park, which is close to Peterson's, before or after ice cream.
Nearby, locally owned and run by a Fairfax, Virginia resident,
Coyote Grill
offers Southwestern cuisine in a welcoming setting for families. They provide a kid-friendly menu that is fairly priced, and the staff cultivates a welcoming atmosphere. Locals also adore
Paradise Springs Winery
in Clifton, Virginia, which is a family-friendly winery not far from Fairfax. You can bring a picnic lunch to the grass area and buy wine to serve at your table. The youngsters can bring their soccer balls and set up a fort in the woods.
6. Close proximity to other cities
The fact that so many attractions are nearby in Fairfax County is certainly beneficial. To begin with, you may spend the day seeing three significant cities and be home by dusk. Only a few miles separate Fairfax County from Washington, D.C., and all that it has to offer, including its three professional sports teams, national monuments, and world-class free museums.

From your front door in Fairfax County, it takes just approximately an hour to go to Baltimore, Maryland's Inner Harbor. Additionally, it takes two hours to go to Philadelphia, Pennsylvania, if you don't mind a little more time on the road. If you enjoy visiting the beach, Virginia Beach, Ocean City, Maryland, and Dover, Delaware is only a few hours away from the area. For those who enjoy outdoor activities, the trip from Fairfax County to Shenandoah just takes 75 minutes. In two to three hours, you may also travel a bit further out to the Blue Ridge Mountains.
Find houses for sale in Fairfax, VA
Whether you're starting your career or searching for a place to retire, Fairfax, VA, is a fantastic city and county for everyone. The schools are excellent, and there are a plethora of restaurants and cultural experiences to enjoy. It is the perfect family-oriented suburb with a welcoming environment and plenty to do for children. If you want to learn more about
houses for sale in Fairfax
, please don't hesitate to contact Realtor®
Michael Sheridan
for expert guidance.