Remodeling your home can be a great way to increase its value and make it more comfortable, functional, or beautiful for you and your family. But with so many possible projects to choose from, it can be hard to know where to start. If you're looking for the best return on investment, we have put together a list of 10 top remodeling tips. From kitchen and bathroom updates to energy-efficient additions, these projects will give you the biggest bang for your buck when it comes time to sell. So whether you're planning to move in the near future or just want to boost your home's value, read on for our top remodeling tips.
1. Kitchen and bathroom updates are always a good investment.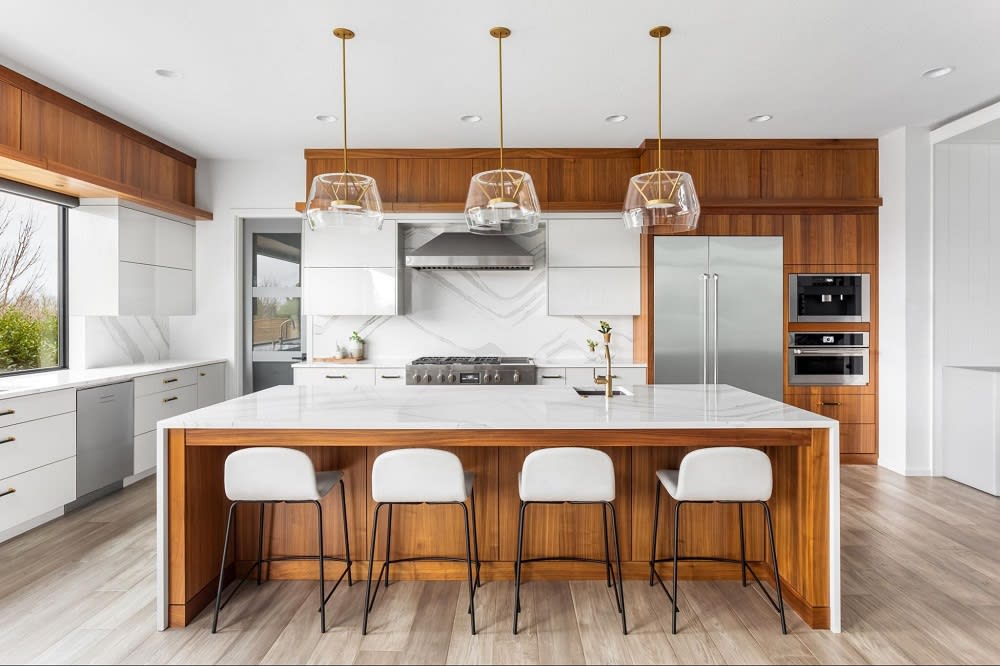 As any real estate agent will tell you, kitchens and bathrooms are two of the most important rooms in a house when it comes to resale value. A well-designed kitchen can make a big impression on potential buyers, and a luxurious bathroom can be a major selling point. Updated appliances, new countertops, and fresh paint can go a long way in making your kitchen more appealing to buyers. Additionally, a new vanity, fixtures, and tile can give your bathroom an updated look that will wow potential buyers.
2. Adding energy-efficient features can save you money in the long run.
Making energy-efficient improvements to your Fairfax home is a savvy investment that can pay off handsomely in the form of lower utility bills and a higher resale value. A few investments worth considering include:


Add insulation to your attic or crawl space. This will help keep your home warm in the winter and cool in the summer, leading to lower heating and cooling costs.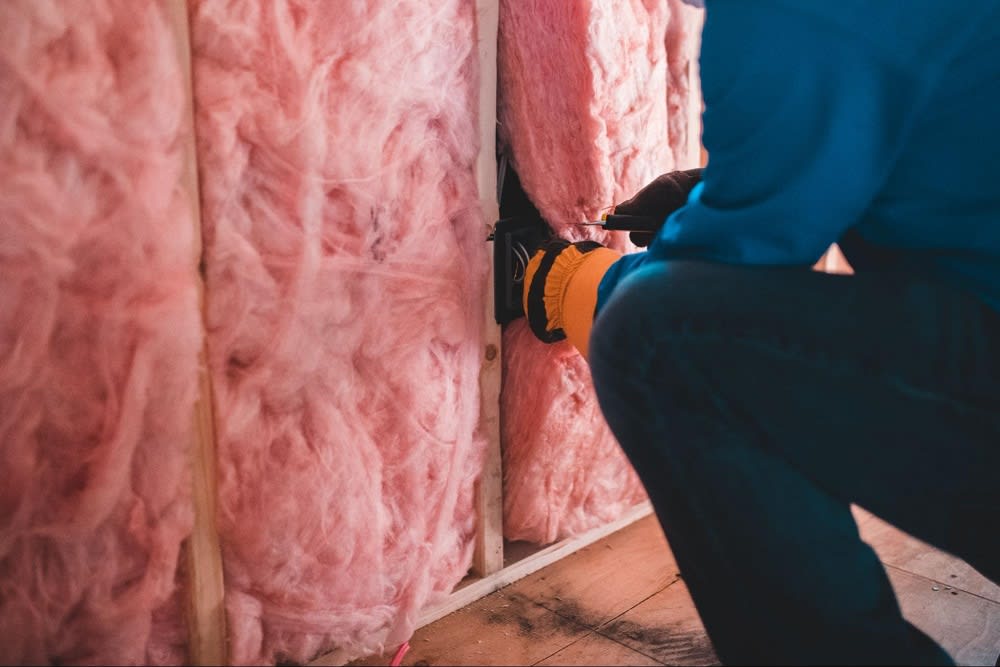 Install a programmable thermostat. This will allow you to automatically adjust your home's temperature when you're away, resulting in energy savings of up to 30%.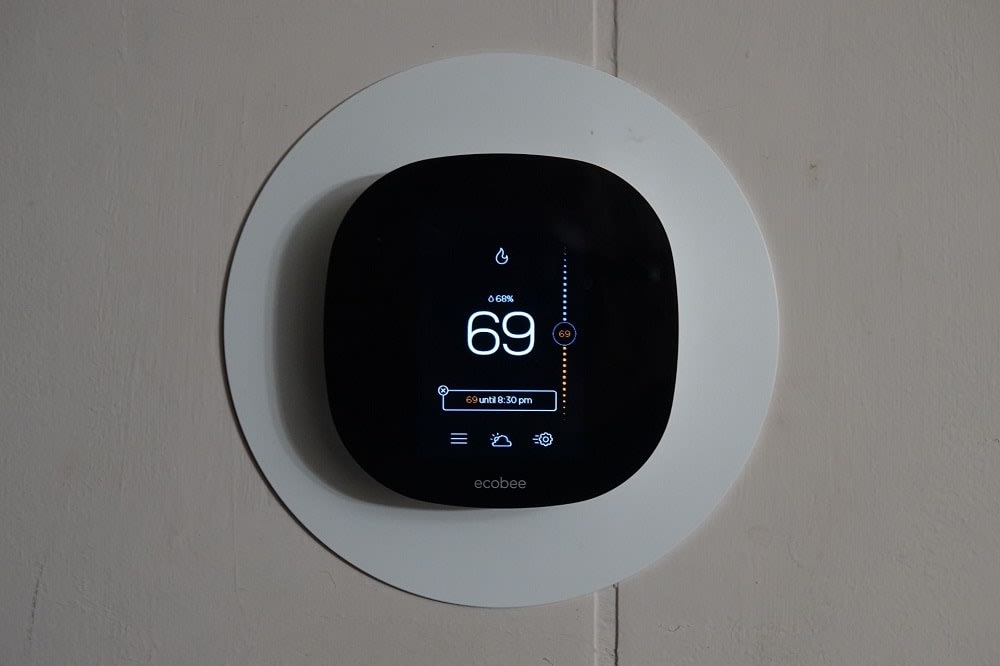 Replace your incandescent light bulbs with LED bulbs. LEDs use up to 75% less energy than incandescent bulbs and last up to 25 times longer, so they'll save you money on your electric bill while also reducing your need for replacement bulbs.


Install solar panels on your roof. Solar panels can provide up to 30% of a home's electricity needs, significantly reducing your energy costs. Additionally, the federal government offers a tax credit of up to 30% of the cost of installing solar panels.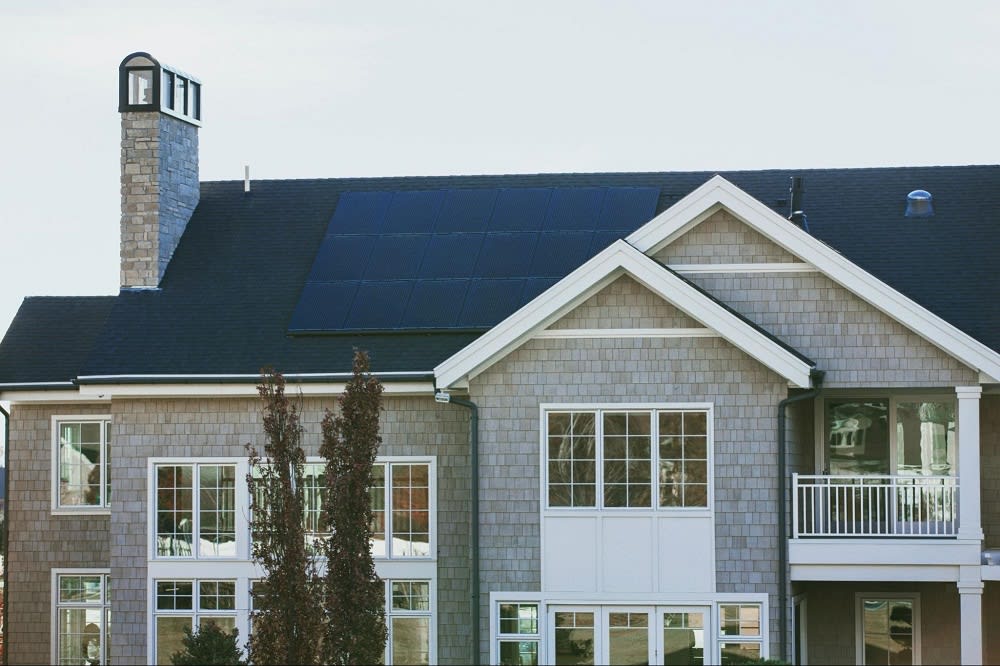 Replace an old HVAC system with a new, high-efficiency model. High-efficiency HVAC systems can save you up to 50% on your energy bills compared to older, less efficient models. Additionally, many utility companies offer generous rebates for purchasing high-efficiency HVAC systems.


Make sure your home is properly weatherized. Weatherization includes sealing cracks and gaps around doors and windows, adding insulation to attics and crawl spaces, and installing weather-stripping around doors and window sills. Weatherization can result in energy savings of up to 30%.


Not only do these updates and repairs save money, but they are the kind of issues we see time-and-time-again at home inspections and are the kind of things buyers want to be done for them. There are often incentives and credits available from your local utility companies, so check with them before you get started.
3. Improving your home's curb appeal will make it more attractive to buyers.
A home's curb appeal is its overall attractiveness from the street, and it can play a big role in whether or not buyers are interested in taking a closer look. Fortunately, there are a number of relatively inexpensive ways to boost curb appeal. For example, power washing the exterior of your home can make it look freshly painted, while trimming shrubs and adding new flowers can give your yard a tidy and well-maintained appearance. Little touches like these can go a long way toward making your home more appealing to potential buyers, especially as they have extra time at the front door while their Realtor is opening the lockbox.
4. A new coat of paint can make a big difference.
A fresh coat of paint is one of the easiest and most effective ways to update your home's appearance. When choosing a color, it's important to consider the overall tone you want to create. For instance, if you want your home to appear more spacious, light colors can help to create the illusion of more space. If you're looking for a warm and inviting atmosphere, warmer hues may be the way to go. And if you want to make a bold statement, choosing an accent wall in a bright color can add personality and visual interest. No matter what look you're going for, a professional painter can help you choose the perfect colors and finishes. Invite me to this conversation - I love color and painting!
5. Consider updating your flooring.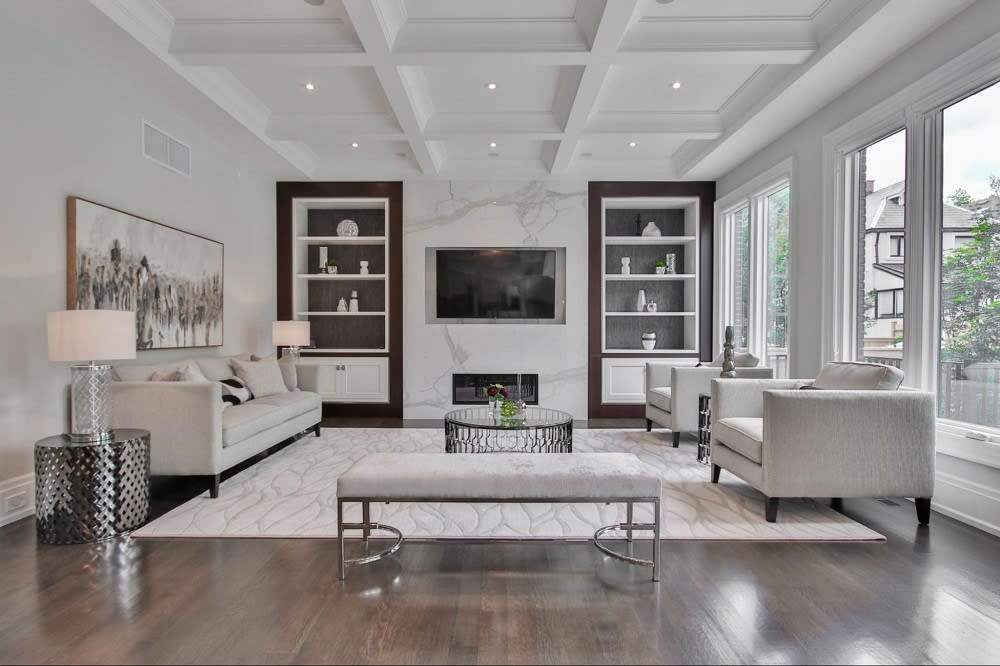 Outdated or damaged flooring can make your home feel dated and less desirable to potential buyers. But by investing in new flooring, you can give your home a fresh, updated look that will help it stand out in the Fairfax real estate market. There are many different types of flooring to choose from, so it's important to select materials that are both stylish and durable. No matter what type of flooring you choose, make sure to consult with a general contractor before starting any work. They can help you select the right materials for your home and provide guidance on the best way to install them.
6. Don't forget about the roof and windows
Remodeling your home can be a daunting task, but it's also an exciting opportunity to add value to your property. Replacing an outdated roof or dated windows is a great way to increase the curb appeal of your home and make it more attractive to potential buyers. These projects can also help you save money on energy costs, which is an appealing selling point for many buyers. With a little planning and careful budgeting, you can make smart choices that will pay off when it's time to sell your Fairfax home.
7. Get professional advice before starting any remodeling projects

Remodeling your home can be a great way to increase its value and make it more enjoyable for you and your family to live in. However, it's important to keep in mind that not all remodeling projects are created equal. Some projects, such as kitchen or bathroom remodels, tend to see a higher return on investment than others. If you're thinking about embarking on a home remodeling project, it's a good idea to consult with a professional to get an idea of which projects will offer the best return on investment. In some cases, you may find that making small cosmetic changes, such as painting or refinishing floors, can have a big impact on your home's value. Whatever route you decide to take, getting professional advice before starting any remodeling project is always a good idea.
While there are no guarantees in the real estate market, following these remodeling tips should help you see a higher return on investment for your Fairfax home for sale. Keep in mind that the most important factor is always going to be working with a qualified, experienced real estate agent who knows the local market and can help you price your home correctly from the start. If you have any questions about remodeling or selling your home in Fairfax, please don't hesitate to
contact Michael Sheridan
today. We're here to help you every step of the way.