Capitol Hill is home to architects, government and military leaders, and senators. The area's history is told not just in stone monuments but also in the architecture of homes built by these influential residents. The neighborhood and the surrounding area are also known for their historic preservation. There is a surprise around every bend, ranging from the quietly elegant to the more elaborate. Here are a few of the most prevalent architectural styles you may encounter while strolling around the streets of Washington, DC.
1. Federal-style
Straight lines and refined facades distinguish federal-style structures from other architectural types. Both single-family dwellings and row houses in this design are available. Greek and Roman architecture served as inspiration for these residences, with low stoops and a tendency toward modest scale, making them easy to spot. With no more than two floors and two or three bedrooms, the majority are contained in size and height. Federal-style residences may be seen on Capitol Hill and Burleith in the DC area.
2. Tudor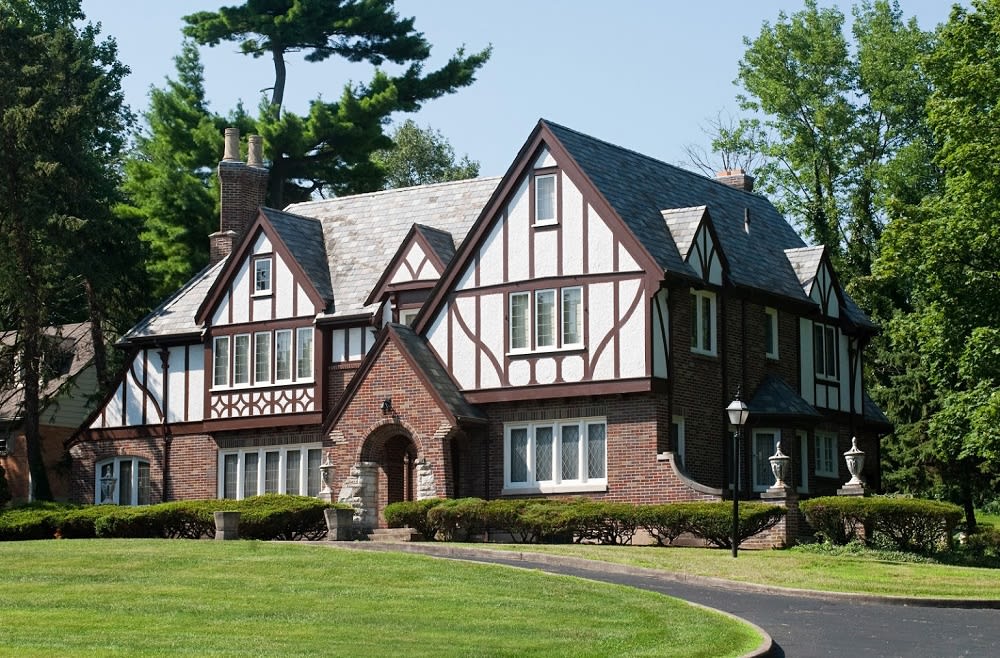 These homes, often referred to as revival-style, first appeared in Washington, D.C. in the early 1900s. Between 1485 and 1558, the Tudor rulers ruled the United Kingdom, around the time this architectural style first gained popularity. The Tudor design is easily identifiable because of its pointed roofs, rich wood trim, exposed dark wood, and medieval appearance. It has distinctive vertical lines, and it is primarily a transitional style that links Gothic and Renaissance forms. Fine examples of Tudor Revival buildings may be found in Mount Pleasant, Petworth, and the Northwest of Washington, D.C.
3. Colonial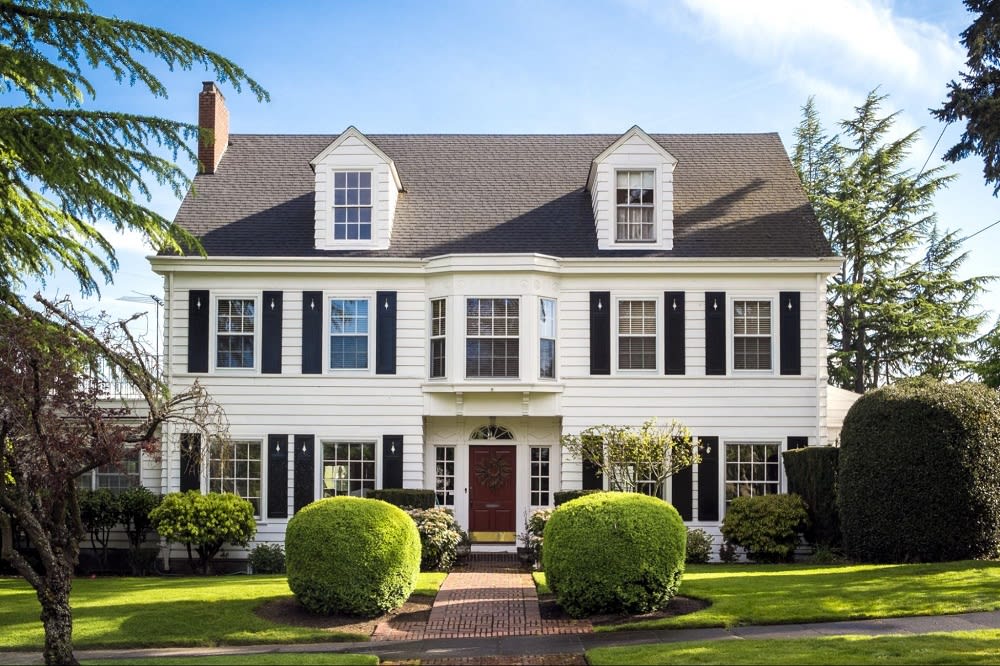 In the mid-Atlantic and Northeastern regions, suburban areas of cities frequently include colonial architecture. This style includes ornamental shutters on the windows, a centered front entrance, a rectangular facade that is balanced and symmetrical, and pillars that frame the doorway. Additionally, these two-story houses frequently have paired chimneys. The Washington D.C. suburbs of Bethesda, Fairfax, and Alexandria have many stunning examples of colonial architecture.
4. Beaux-Arts
The Beaux-Arts architectural style, which is a subcategory of Greek Revival and Neoclassical styles and one of the more ornate ones you'll encounter in DC, is a creation of the Renaissance movement. Beaux-Arts is characterized by symmetry, formality, and grandiosity. Columns, balconies, balustrades, cornices, and ornate sculptures of flowers, animals, and shields are typical features of this design. The Roman Arches and the Paris Opera building are iconic examples of this design, and you can see stylistic echoes of these buildings in other examples of Beaux-Arts architecture. These mansions are also rich and detailed with marble, carved wood, and granite. These are designed to be opulent, impressive residences.
5. Contemporary
Contemporary-styled homes and buildings can be seen all around the city and are often a stark contrast to the more traditional classical architecture of DC. They may be recognized by their modernist facade, huge floor-to-ceiling windows, and airy interiors. Open-concept rooms, large windows, and long, clean lines are typical. Public structures, including the
National Museum of African American History and Culture
, the
Hirshhorn Museum
, the
Arena Stage
, and many more, have a futuristic atmosphere because of geometric angles, glass, steel, and concrete.
6. Craftsman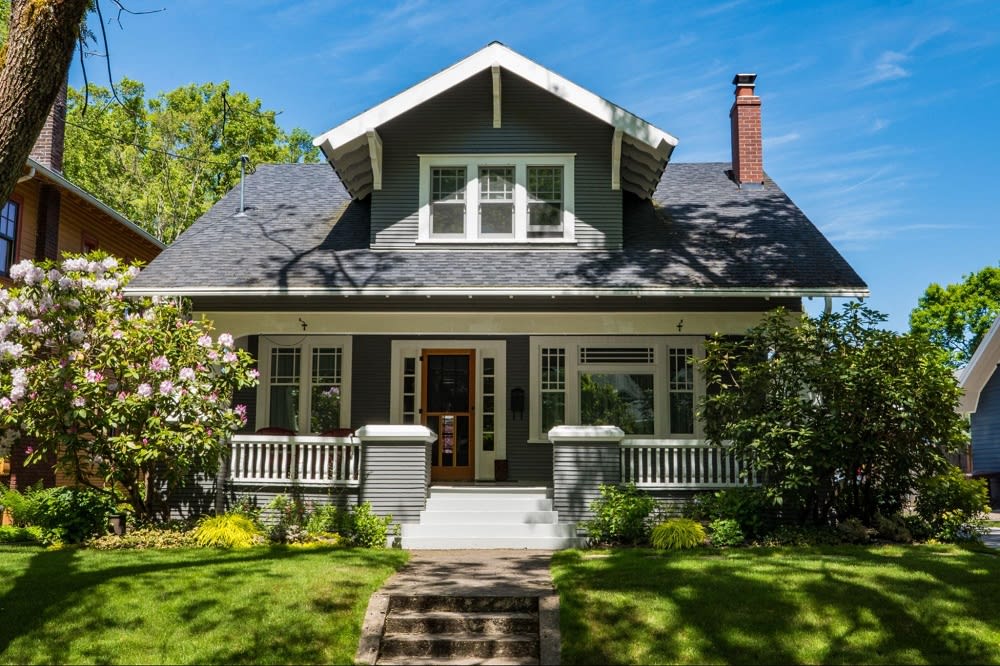 Early in the 20th century, the straightforward and well-built Craftsman-style home gained popularity in D.C. At its height in the middle of the 20th century, the Craftsman architectural style was characterized by clean, well-crafted lines which were mostly unadorned. At the time, improving the quality of the dwellings' construction was the main goal. You can step away from modernity and mechanization in these residences, even with the interior furnishings. One- or one-and-a-half-story structures with a low-pitched roof, loads of substantial fireplaces, dormers, exposed rafters, deep eaves, and sizable, covered front porches are common features of craftsman houses. Compared to homes constructed in the Victorian and Beaux Arts styles, they are significantly less intricate and decorated. Built-in bookcases or shelves are popular, and Craftsman-style furniture is frequently seen embellishing homes. The nicest Craftsman-style homes in the Washington DC area, may be found in Kensington and the Maryland suburbs.
7. Bungalows
Bungalow-style are a less common type of architecture in Washington, D.C. Bungalows first appeared in the 20th century and are recognized by their low-pitched roofs with a large overhang. Bungalow is British slang,
meaning
"home in the style of Bengalis," which refers to the cottages found in the Indian state of Bengal. These are common building styles found in Takoma Park, Del Ray, and certain NW DC areas. They are typically one or one and a half stories tall, with verandas all around and shaded by a hanging roof. Bungalows are low and rambling, with most of the living space located on the ground level, in contrast to row homes and Victorians, which are narrow and tall.
8. Victorian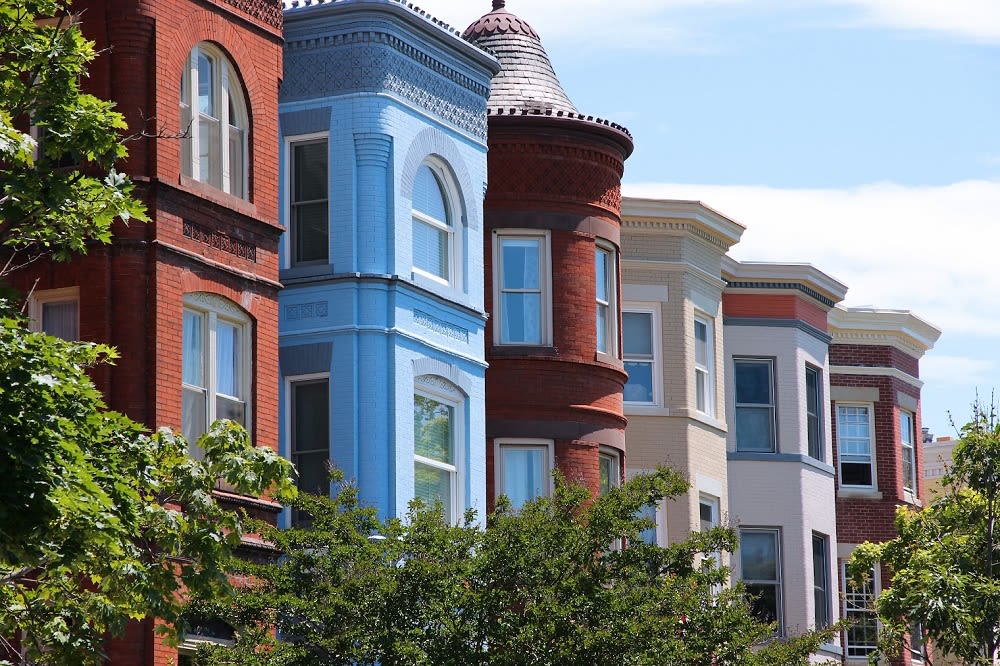 In DC, there are many Victorian houses and structures which showcase a
variety of architectural styles
, such as Gothic Revival, Italianate, Queen Anne, and other sub-genres. These opulent homes were constructed in D.C. by residents who had money to their names.
Victorian-style houses are characterized by their steeply pitched roofs, front-facing gables, traditional towers, brick exteriors, and an opulent design. Turrets, tall and ornamental windows, and several floors are common features of Victorian architecture. They are big, frequently contain a carriage house, and have five or more bedrooms. Within the home, they are usually wide and have curving stairs, tall ceilings, small nooks, and elaborate embellishments.


From the Federal Style originals of the 1800s to the contemporary residences of today, Capitol Hill is home to architecture ranging from ultra-modern to colonial. No matter what style the home was built in, there is no denying it belongs on one of the most affluent residential streets in America. With the variety and quality of housing available in Capitol Hill, it's easy to get swept up in the excitement and have difficulty deciding which home is best for your needs. Hopefully, this guide can help you make a solid decision about your upcoming renovation or new build. If you want to learn more about
Capitol Hill, DC real estate
and other DC metro areas, please don't hesitate to contact realtor
Michael Sheridan
for expert guidance.