The concept of Virginia as a wine region was born over 200 years ago when one historic Virginia resident dreamed of rivaling established wine distributors across the Atlantic.


Thomas Jefferson is known for his innovative and visionary instincts, but not many know he had intentions of turning Virginia into the wine district it has become. "We could, in the United States, make as great a variety of wines as are made in Europe, not exactly of the same kinds, but doubtless as good," he once said.


While
Virginia Wine Country
doesn't compare to Napa or Sonoma, it has its own unique enchantment. Local wine lovers have flocked to the region's grape-friendly fields in search of unique wines and simple beauty.
The wine business in Virginia has grown exponentially over the last four decades, expanding from six statewide wineries in 1979 to over 130 wineries today. Virginia is currently home to 10 regions and eight distinct AVAs, totaling 4,000 acres devoted to wine production.
Northern Virginia
In Northern Virginia, you'll find the AVA of Middleburg as well as a landscape unlike any other. Sitting just an hour outside of the nation's capital, this region is rich in history and panoramic views. In this area, you'll find George Washington's Mount Vernon, the National Air and Space Museum, and the Wolftrap National Park for Performing Arts.


Northern Virginia is home to some of the state's most respected wineries, providing rich soil, rolling hills, and strong drainage. Winters are moderate in this region, so the growing season is generous.
Shenandoah Valley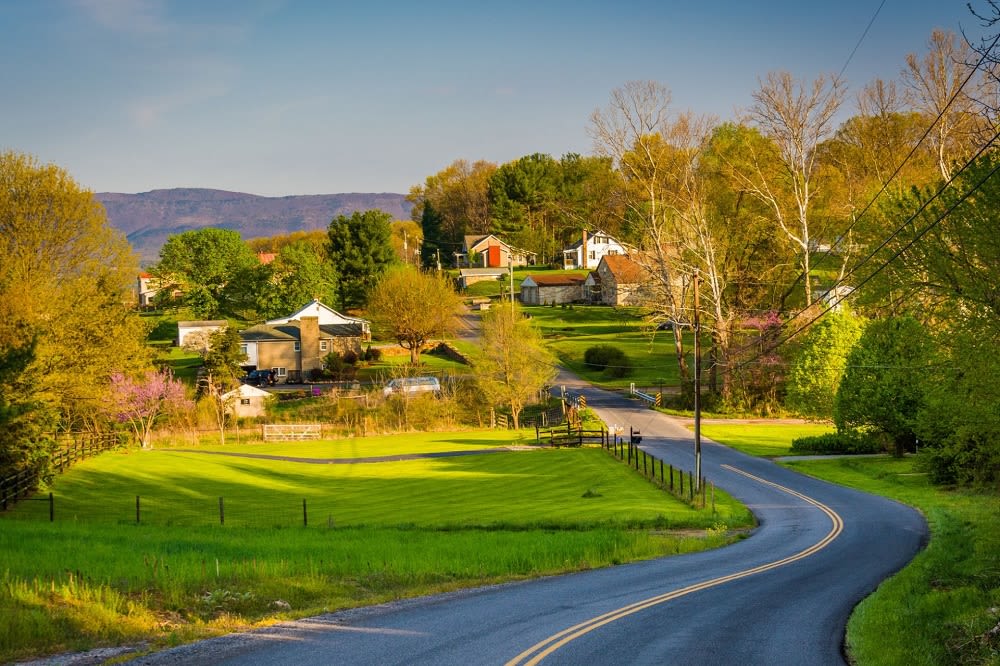 Showcasing a beautiful landscape of green pastures and historic towns, Shenandoah Valley AVA offers breathtaking views from the Maryland state line all the way down to Roanoke. The Valley is home to the early fall Apple Harvest Festival in Winchester. It also houses the Blackfriars Playhouse in Staunton, where visitors can enjoy Shakespeare plays all through the year.
Blessed with rocky, fertile soil and a relatively dry growing season, the Valley is great for cultivating varieties of wine grapes. Wineries are scattered throughout the Valley, stretching from the north of Winchester to the south of Roanoke.
Heart of Appalachia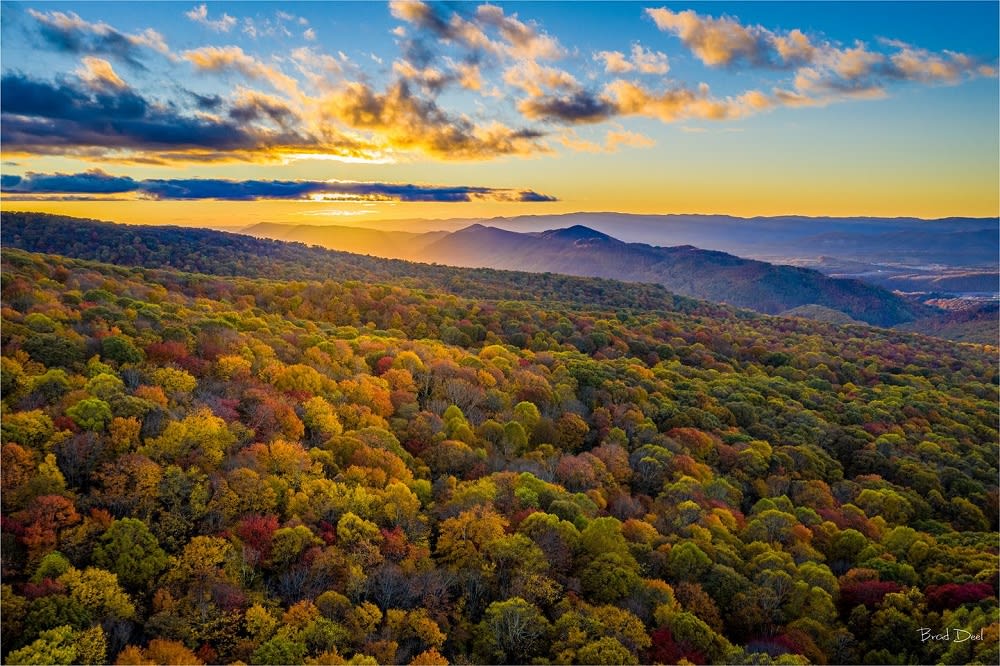 Antique shops and local eateries decorate the western tip of Virginia. Offering a rolling countryside with mountainous views and rural charm, the Heart of Appalachia is certainly a wine region worthy of recognition.
Its fertile farmland, lush forests, and temperate year-round climate make it the perfect place for outdoor activities. There are two national wilderness areas in the region, offering several trails for hiking and mountain biking.


The region's rocky slopes provide the ideal topography for ultra-ripe fruits, easing the production of white wines.
Blue Ridge
Encompassing the AVAs of North Fork of Roanoke and Rocky Kob, Blue Ridge is one of Virginia's most scenic wine regions. The Appalachian Mountain Trail borders the region to the west, while Blue Ridge Parkway borders it to the east.


There are plenty of pastimes for residents to participate in. Smith Mountain Lake runs through Blue Ridge, allowing visitors to go boating when the weather permits. Residents can also enjoy theatrical plays in Abingdon and football games at Virginia Tech.


Interstate 81 runs south of Roanoke all the way to the North Carolina border. It bisects Blue Ridge, making transportation to and from the wine region seamless. Wine cultivators also appreciate the area's gravelly soil, excellent drainage, and stunning elevations.
Central Virginia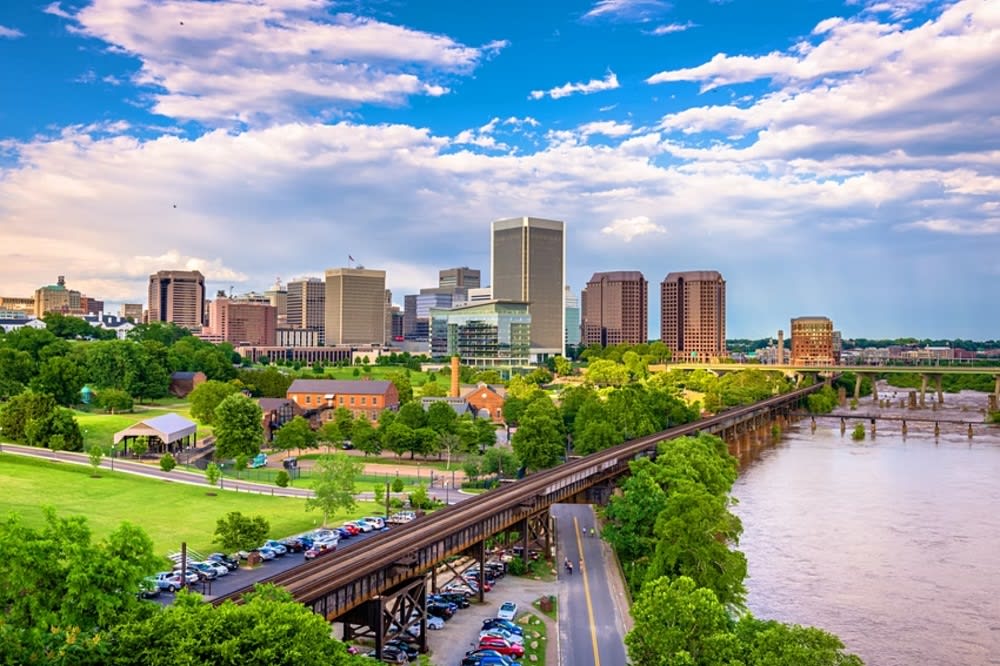 Home to Monticello AVA, Central Virginia hosts a thriving wine scene that showcases local history, culture, and cuisine. The city of Richmond offers exceptional food and drink, while Charlottesville's strength is its Downtown Mall. Within a two-hour radius, visitors can access everything, from urban attractions and innovative art spaces to remote mountain escapes and Civil War sites.
The abundance of things to do in Central Virginia only adds to the region's geographic appeal. Its topography consists of fertile granite-based clay soil, yielding grapes rich in Old-World flavor 200 days a year. Several wineries are clustered in northern Charlottesville, south of Lynchburg, and east of Richmond.
Chesapeake Bay
A legendary location mentioned more than once in our history books, Chesapeake Bay is now one of the best places to grow grapevines and produce wine. Falling between the Potomac and York rivers, this region provides a temperate climate all year round. It's home to the George Washington Birthplace AVA, as well as the Virginia Oyster Trail, Urbanna Oyster Festival, and the Tides Inn Resort.
Eastern Shore
Home to a beautiful foreland of small towns, family farms, and waterside villages, Virginia's Eastern Shore AVA is simply breathtaking. Hundred of miles of pristine shoreline stretch from the Atlantic to the Chesapeake Bay, allowing visitors to participate in a variety of outdoor activities.


Beachgoers, fishing enthusiasts, boaters, and eco-tourists visit the Eastern Shore every year. Local residents get to enjoy its beauty all year round. The region benefits from a long growing season thanks to its moderate maritime climate.
Hampton Roads
Virginia Peninsula AVA
Attracting millions of visitors every year, Hampton Roads may be one of the most desired places to live in the state. It's home to the Virginia Peninsula AVA and boasts fertile soil as well as a year-round temperate climate. This environment allows for the efficient production of vinifera and vintages. Some of the area's most famous attractions include Busch Gardens, Water Country USA, and the Mariners Museum. Norfolk and Virginia Beach also attract a number of visitors every year.
Southern Virginia
Giving off a small-town America feel, Southern Virginia has a mostly rural and rolling landscape of farms and woodland. You'll find walking tours of the Revolutionary and Civil Wars in the neighborhood, allowing visitors to step back in time and soak in American history. The region is also home to Virginia's largest freshwater lake, Kerr Lake, also known as Buggs Island Lake.


The region enjoys a warm-to-temperate climate with excellent soil for winemaking in areas where topography permits. Wines made from traditional vinifera and local fruits can be found along the Virginia/North Carolina border.
Virginia Mountains
The Virginia Mountains are often referred to as "Virginia's Switzerland." Its alpine climate and high elevation justify its nickname. The mountains are the highest mean elevation of any county east of the Mississippi River. Residents and visitors enjoy the beauty offered by its quaint towns, dramatic mountains, and deep valleys. Many of the wineries in this region are family-owned and -operated.


If you are interested in exploring Virginia Wine Country real estate, contact Michael Sheridan today. As one of the leading agents in the area, Michael knows what it takes to get you the best deal. From Northern Virginia to Shenandoah Valley, Michael Sheridan is here to help you find the
property that's right for you
.