Calling all fitness junkies, nature lovers, and anyone who can appreciate luxury living in a serene city–the beauty and splendor of Arlington, Virginia beckons you! Nationally recognized as "the "Best City to Live in America" and ranked "Fittest City in America" by the American College of Sports Medicine in 2018, 2019, and 2020, Arlington boasts over 1,000 acres of public parks, nature centers, and an active roster of community events and outdoor programs. Explore over 60 miles of trails perfect for hiking, biking, or a morning run, or expand your creative horizons with the city's permanent gallery of
public art pieces
.

Living in Arlington is not just a treat for nature fanatics; urban areas outlined by luscious, luxury homes, gourmet restaurants, and patriotic museums and institutions attract a desirable clientele as well. Houses for sale in Arlington go fast because the area has much to offer.
Theodore Roosevelt Island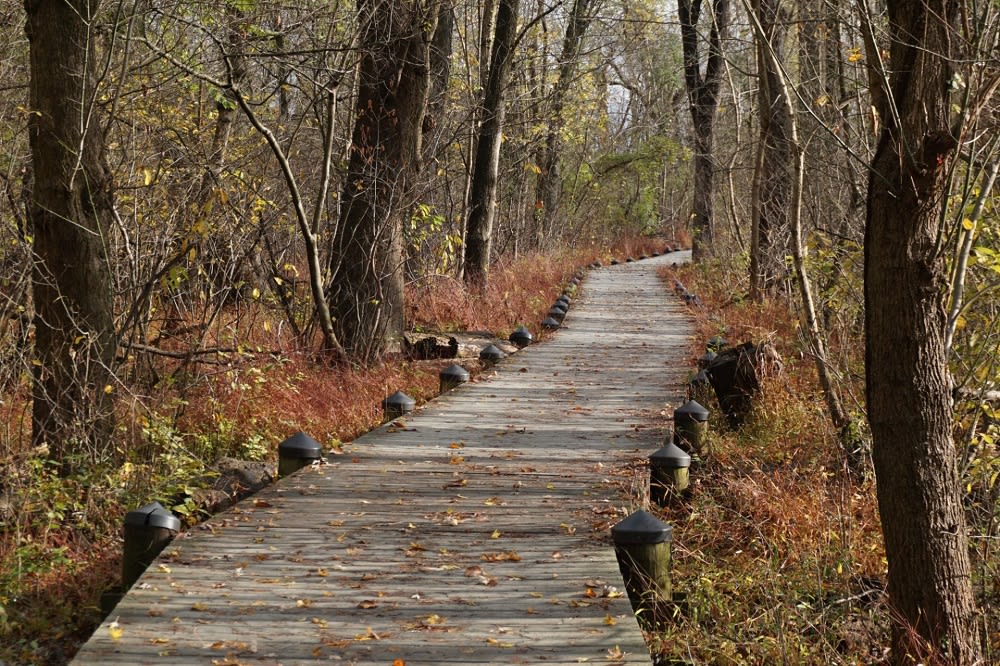 Theodore Roosevelt Island
was once home to Mason's Island, a forgotten plot of farmland that architects in the late 1930s thought was worth more. Now, miles of forest land honor the land's agricultural history, and the legendary president and naturalist Teddy Roosevelt, is celebrated in the center of Arlington.

Channel the rough-rider himself with an Island Safari tour, offered every weekend at Theodore Roosevelt Island. Follow the lead of an engaged Ranger who will guide you through the rich Arlington history and vast beauty of the forest recreation. Or, take the reins yourself and hit the hiking trails, go kayaking, or help the little ones earn their Junior Ranger badge by completing a unique and riveting Track Trails adventure! National pride abounds in Arlington, and the island is a testimony to the town's American pride and commitment to nature preservation.
US Marine Corps War Memorial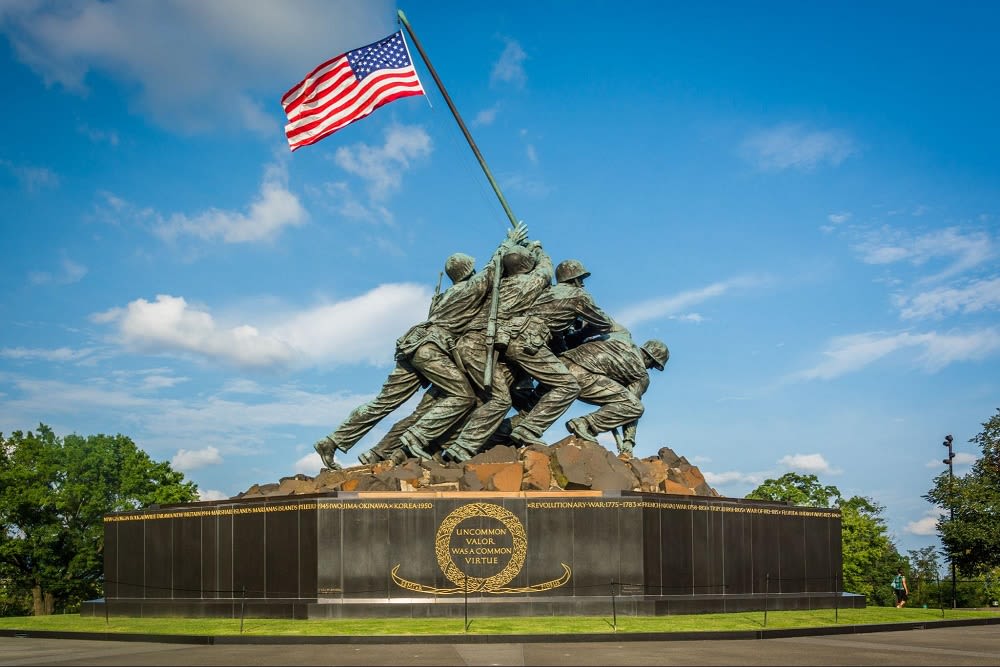 One of the many benefits of living in Arlington is its proximity to the thriving DC area, where there are many things to do in a walkable metropolitan area. Visitors and residents are rendered speechless at the sight of what may be the most famous statue in America, The
US Marine Corps War Memorial
. It is a physical recreation of the six Marines that raised the flag at Iwo Jima as the American campaign ended in the Pacific during World War II. The spell-binding bronze piece is just outside of the Arlington National Cemetery, with parking and Metro accessibility.
Take in a special celebration every Tuesday night at the memorial site–the
Sunset Parades
. As the sun sets on the nation's most iconic pose, the U.S. Marine Corps band sounds off on the drums and bugles, filling the scenic memorial grounds with music and national pride. Don't forget to snap some photos, honor our fallen heroes, and watch the flag fly 24 hours a day in this unforgettable destination.
Key Bridge Boathouse
Riverside is the best way to take in the sights of our nation's capital, and the city of Arlington rests near the perfect place for water access and outdoor recreation. For paddleboarding, kayaking, or just floating along, the
Key Bridge Boathouse
attracts sailors at every skill level. Glide under the Key Bridge, or take part in the active Yoga on the Docks program that the Boathouse offers. Kids ages 9-13 can enroll in the Boating Camp to make new friends in the area and get their sea legs!
The Boathouse is accessible from several nearby neighborhoods in the greater Burleith-Hillandale area and not too far from the rustic
Whitehaven Parkway Park
. There are several breathtaking luxury homes for sale in Arlington, with both new and historic aesthetics, modern amenities, and a thriving real estate market built for buyers. Living in Arlington, VA is a one-stop shop for all things nature and all things historical, promising a rich and engaging culture for residents of all ages.
Rooftop Bars in Clarendon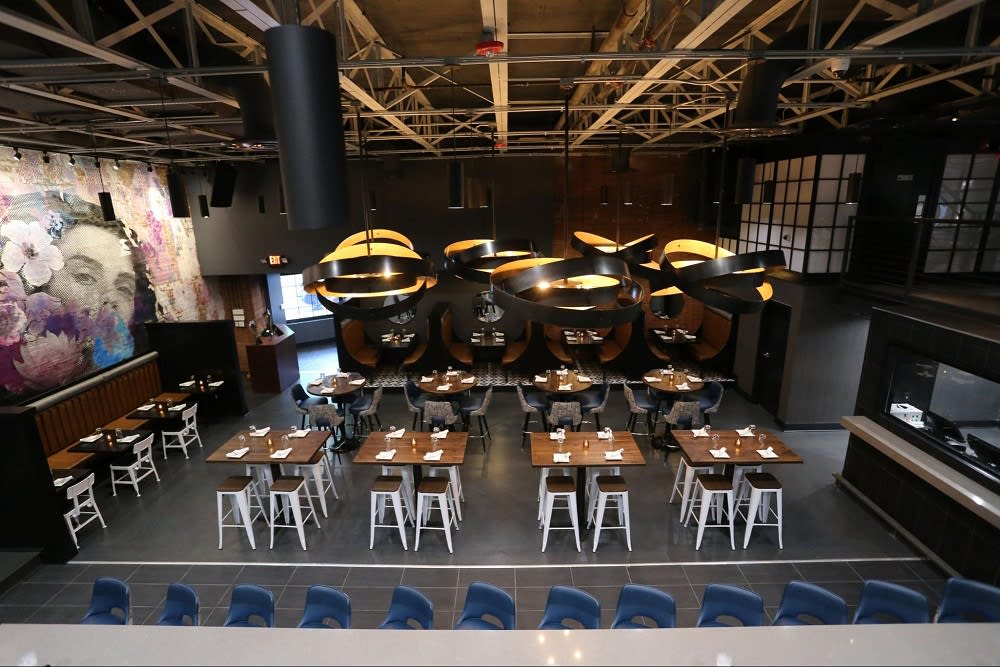 Photo courtesy of Wilson Hardware Kitchen & Bar

Every town needs an eclectic, walkable neighborhood for a lazy afternoon stroll, a night out with friends, or dinner and drinks with your partner. For us, that neighborhood is Clarendon. When you're looking for a craft brew, an elegant dinner, or a live band fit, this bustling urban area is your first and last stop.
Pop over to
Don Tito
and see what our residents are raving about! This rooftop Mexican bar features a DJ booth for visiting disc jockeys, bottle service for any occasion, and a gourmet twist on classic cantina favorites. Or, for year-round rooftop romps, find a table at
Wilson Hardware Kitchen & Bar
and experience comfort and elegance no matter the weather! Cozy up next to one of their many luxury heaters in the winter and enjoy year-round delights like their famous calamari, original craft cocktails, and premiere wine selection.
Just up the road in Crystal City, get your game on at the innovative new spot known as
Highline RxR
. This rustic hotspot is just the thing for beer lovers and gamers alike, with over 30 beer taps and a wide assortment of arcade and tabletop games. Their semi-open rooftop is the perfect backdrop for a weekend drink, a quality meal with your family, or a riveting night of trivia!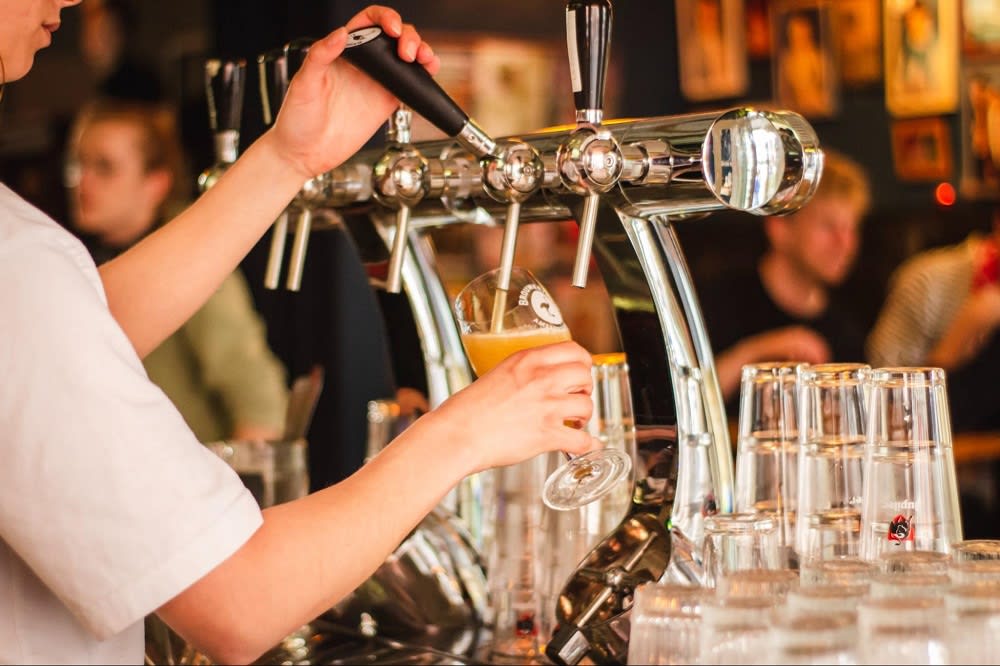 Arlington residents are lucky. They get easy access to the finest restaurants, life-changing museums and art installations, and some of the best homes in the country. The DC area ensures elegance, luxury, and a treasure trove of enriching experiences in the great outdoors. To explore new and exciting
houses for sale in Arlington
, or take a tour of historic and modern homes in the DC area, contact
Michael Sheridan
. Michael is a superior Realtor in Arlington, and with his native DC metro area experience, you'll get the full scoop on luxury homes for sale in Arlington and residential living in Virginia.