Jealous of those impeccable houses you see on HGTV? How about those real estate photos you scroll through while fantasizing about your dream home? Let's Steal that Style! In this new series, we are going to show you the tricks designers and stagers use to help you turn your home from fantasy to reality.
I'm representing a client on the sale of her home and we have received so many compliments on her style. You can check out her whole home here 1654 K St NE #8 She shared some of her design finds in this curated highlight of some of the best details: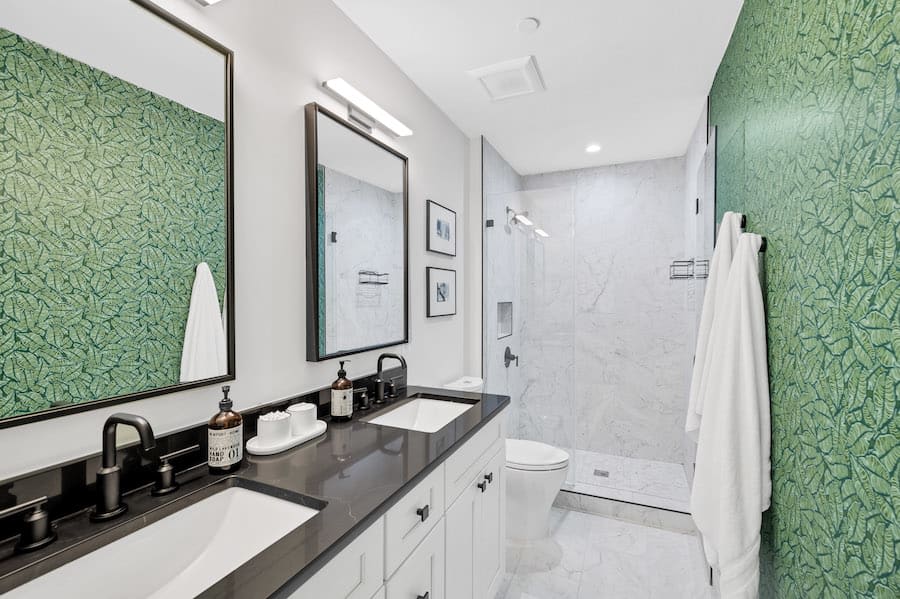 Wallpaper

The clean, crisp, white walls of the condo really add to the overall brightness and showcase the natural light. Adding a pop of color through wallpaper, especially in rooms like a nursery/office or bathroom is a fun way to showcase personality and warmth.

Nursery wallpaper:

Chasing Pape

r

(Exact wallpaper is no longer available but choose your own style!)

Bathroom wallpaper:

Opalhouse : Target

(Exact wallpaper is no longer available but choose your own style!)

Mirrors

When trying to maximize the visual space in a condo, hanging tall mirrors on the wall can really help expand a room. Mirrors are also a fun way to add personality or contrast, especially with a walnut frame against a white wall, for example.

World Market

Kitchen Island

The condo did not include an island for the kitchen so it was a great opportunity to select the right style. The additional counter space completed the kitchen, making it feel like a room of its own. Bonus open shelving on the island keeps the space feeling airy and doesn't take up too much visual space. It also adds the opportunity to style the island with a produce bowl or storage baskets.

Footed bowl:

Crate and Barrel

Kitchen runner

Rugs and runners are also an amazing way to add warmth and color to a space. I have always loved the look of a long runner in a kitchen rather than just a mat at the base of the sink. You can really express your personality with just the right runner and the best news is the low-commitment level. Change it out for the season or every year!

Kitchen runner:

Crate and Barrel

Acrylic Book Shelves

Books can be an excellent way to style a room and add a pop of color. In the nursery, we used acrylic book shelves so we could style the books by color and really make them a design piece in the room, rather than just a practical place to store books.

Pottery Barn Kids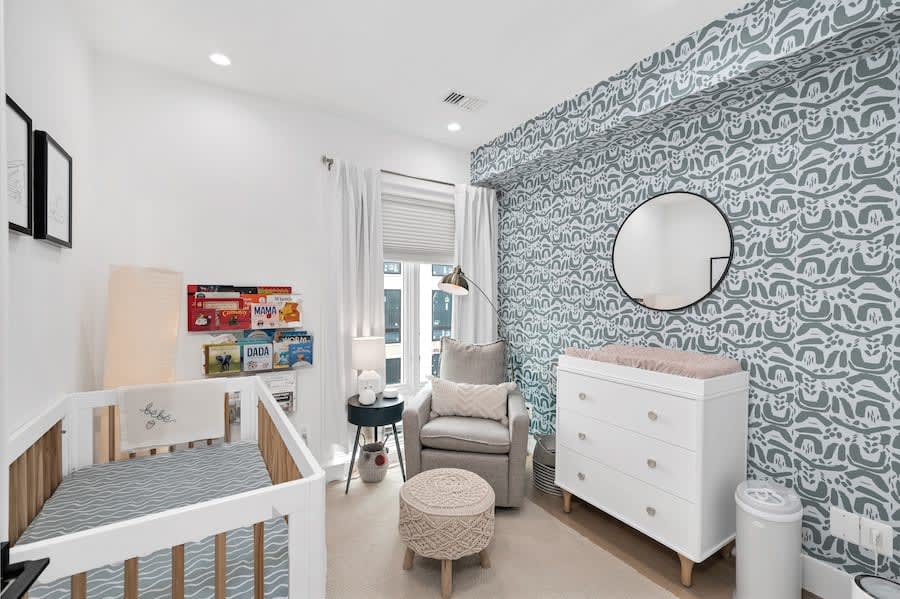 Can't get enough from just the pictures? Schedule a private tour of this stunning residence 1654 K St NE #8 and you can even make it your own! This property is for sale and for rent with short term rental options, so message me and get ready to steal her style!